← Back to Articles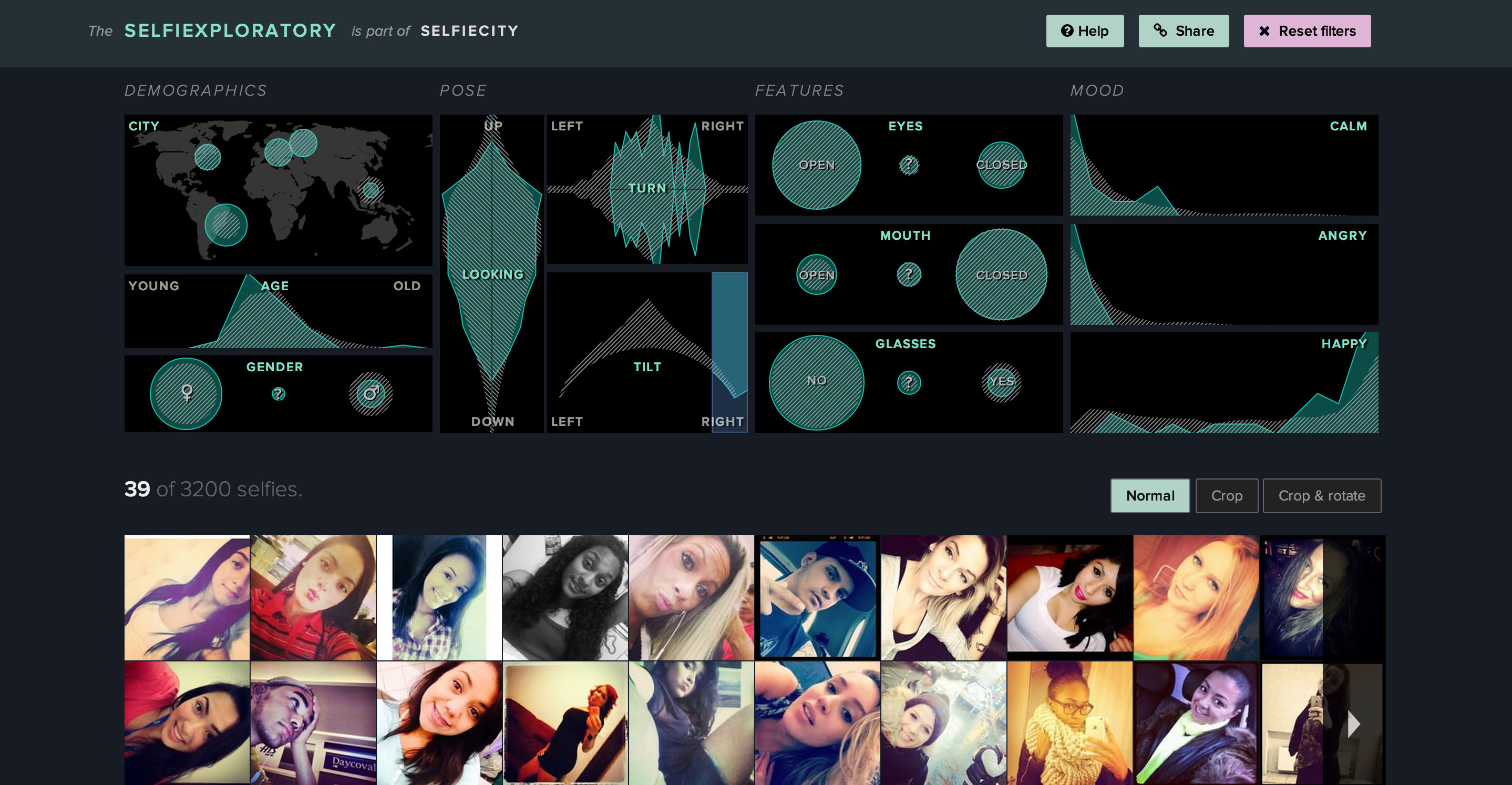 Selfiecity: Exploring Photography and Self-Fashioning in Social Media
Co-author: Alise Tifentale.
The article analyzes some of the major findings of the research project Selfiecity.
Publication:
Berry, David M. and Michael Dieter, eds. Postdigital Aesthetics: Art, Computation and Design (Palgrave Macmillan: 2015), pp. 109-122.
Abstract:
Manovich and Tifentale discuss the construction of popular photographic self-representation in digital visual culture. Since 2008, Software Studies Initiative (a research lab led by Manovich) used computational and data visualization methods to analyze large numbers of Instagram photos. The chapter focuses on Selfiecity.net, a research project analyzing 3,200 selfies shared via Instagram from five global cities: Bangkok, Berlin, Moscow, New York, and Sao Paulo. Manovich and Tifentale analyze the construction of the dataset, the choice and application of computational and "manual" methods of image analysis as well as the findings presented as visualizations and as interactive web application. The authors place the selfie into a broader context of history of photography and argue that it is a new sub-genre of photography that differs from the tradition of self-portraiture.